Kinnaird Estate Hotel (Dunkeld, Perthshire)

Set near the ancient cathedral town of Dunkeld, Kinnaird estate seems an era away. Overlooking the River Tay, it is a comfortable yet imposing family mansion built in 1770. It retains the feel of the high Edwardian period, when these 9,000 acres, long held by the Ward family, were a private sporting estate. It was an American family member, Constance Ward, who opened Kinnaird House to the public a few years ago, when she turned the house into a luxurious hotel.

For a brief history on Kinnaird Estate, click HERE. (this is a Word document)

For more information on Kinnaird Estate Hotel, click HERE.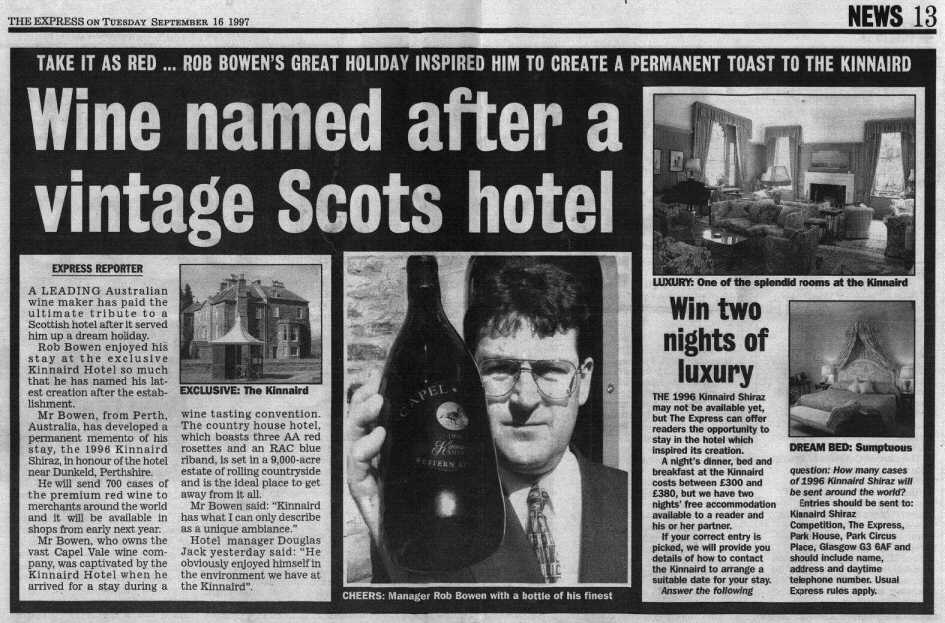 Kinnaird Shiraz from Caple Vale Winery (click on the newspaper article to expand)
There is a Kinnaird Shiraz available from Capel Vale, Western Australia.